News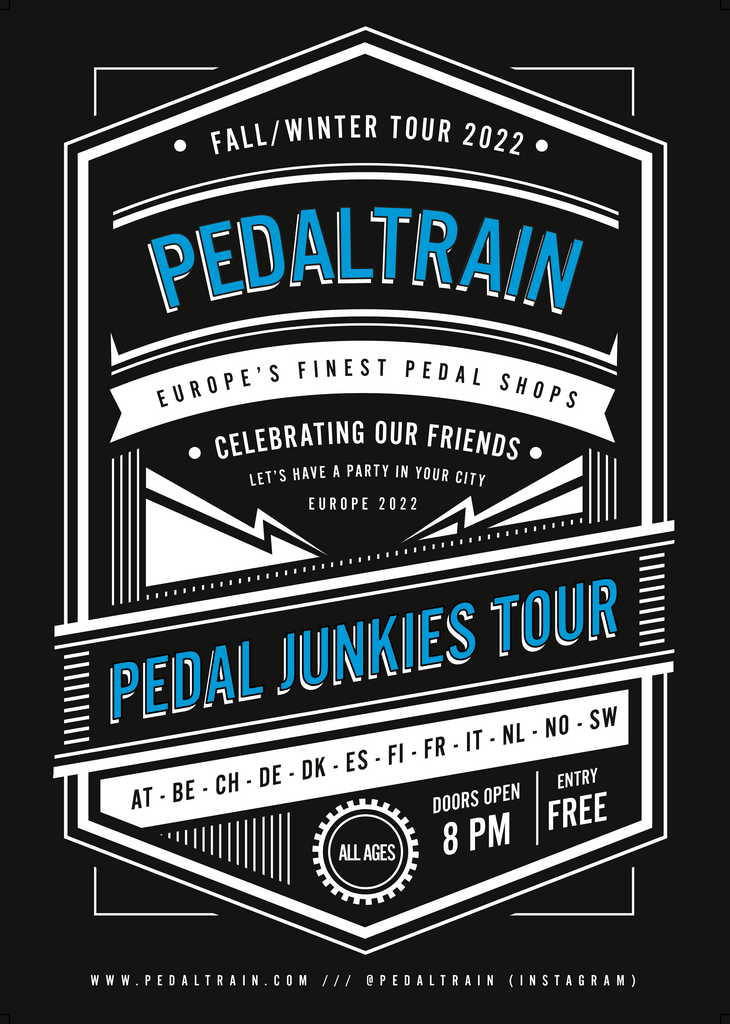 Sep 19, 2022
Join us on our tour of Europe's best pedal shops. We will be bringing a big bag of goodies and specials to great stores in Austria, Belgium, Denmark, Finland, France, Germany, Italy, Netherlands, Norway, Spain, Sweden, and Switzerland.
Feb 25, 2016
So... which Pedaltrain is right for you?  We make over 20 models - something to meet every need.  Choosing the right pedal board and case combination can be fun and easy.  To aid you in your journey, we've created the following infographic.  Download and enjoy! And don't forget about 
pedalboardplanner.com
, where you can model your dream Pedaltrain pedal board.